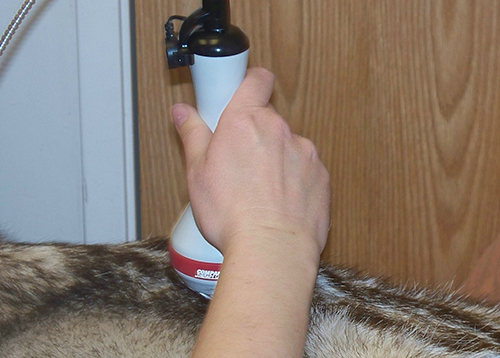 Therapeutic Laser Therapy is also known as soft laser therapy, bio-stimulation, laser therapy and LLLT. Laser Therapy is a treatment that uses low-powered laser that does not produce heat, to treat conditions and injuries in pets. Laser therapy has been used in humans for decades.
As our pets age, recover from trauma or surgery, or simply need relief from everyday aches and pains, this advanced technology offers relief. Cold laser therapy has been scientifically proven and successful in treating sprains, strains, lameness, neck and back pain, and many chronic conditions such as osteoarthritis.
Our Companion Therapy Laser System offers drug-free, surgery-free, pain-free, relief for our best friends without the worry of dangerous side effects.