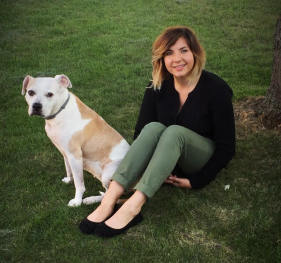 Rachel, originally from Macomb County, joined our team here at Veterinary General July 2016 after returning from out of state and even out of the country for eight years.
Becoming a veterinarian has always been Rachel's dream occupation. In fact, she cannot remember ever wanting to be in a different profession. Her dream began to develop in June 2009 when she was given the opportunity to launch her journey working in the veterinary field. She has enjoyed it ever since! Rachel is currently pursuing a BS in Biology and looking forward to applying to vet school in the near future.
Rachel is a proud mom of her two fur-babies. "Rugrat" is a DSH born in 1998 (whoa!) and her pitty "Darlin" was a rescue from the streets of Memphis Tennessee in 2009. She takes pride in caring for her own pets and takes care of others as if they were her own! She says, "being a veterinary assistant means I can love on the animals, educate the clients, and help create a comfortable experience for each".